DMDT COMPANY
DMDT Company, the first company that manufactures Reverse Osmosis membranes in Iran, was established in 2012. Regarding raising water demands due to population growth, climate change issue, economic growth, water resources contamination, and water scarcity in the most regions of Iran, offering high-performing ultrafiltration, nanofiltration, and reverse osmosis products can mitigate water crisis. State-of-the-art membranes manufactured by DMDT can be utilized in different sectors, including municipal, industry, power stations, irrigation, and others.
DMDT has developed various RO membranes, including residential, commercial, and industrial that can be used for treatment of brackish water and sea water. The manufactured RO membrane in DMDT are in the shape of flat sheet of thin composite membranes that consist of an active polyamide layer which is supported by a porous polysulphone layer wound round a central collection tube. Production of NF and UF membranes at DMDT will be part of the company development plan in the future.
DMDT operates its manufacturing base in Eyvan Industrial area, Ilam Province, Iran, covering an area of 7 Hectares, with an industrial area of 4,256 square meters. Adhering to the idea of "Fully-automatic Equipment, high-standard production environment and strict quality control, DMDT has set up a fully-automatic membrane sheet producing line and a fully-automatic spiral-winding line with core technologies. The company will, as always, fulfill its social responsibility relying on the well-equipped clean production environment and effluent production in accordance with Iran's environmental regulations.
OUR MISSION
To supply high quality membrane products for customers and help increase in water desalination capacity of Iran
OUR VISION
To be one of the best suppliers of the membranes in the Middle East.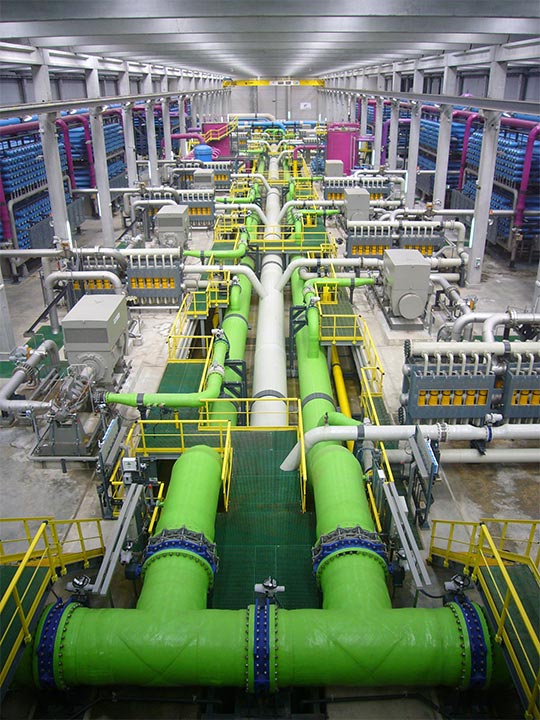 Dalahoo Membrane. LATEST PUBLICATIONS.
dmdteditoruser
In the third petrochemical industry exhibition held in Kish Island, DMDT signed a MOU with Persian Gulf Fajr Energy [...]
dmdteditoruser
This exhibition with the theme of supporting domestic production and manufacture was held from 21-23 February 2022 at the [...]